Hello everyone,
I hope that 2015 began well for you all. I didn't have the best start with catching a nasty illness which kept me away from designing for at least a week. I'm better now but because of the weird hiatus and the circumstances, the garment (preview) I have shown you in the previous post will actually be released
after
the one I am about to present.
Even you most of you will only see one garment at a time, I am usually working on multiple projects and sometimes commissions which do mess up schedules and as such.
My apologies for any confusion, both of these garments will be released, but later than originally intended.
So, here are some new previews of the latest garment you will see in a few days. :)
A Stardoll Preview:
and a Garment preview: (sewing on sequins)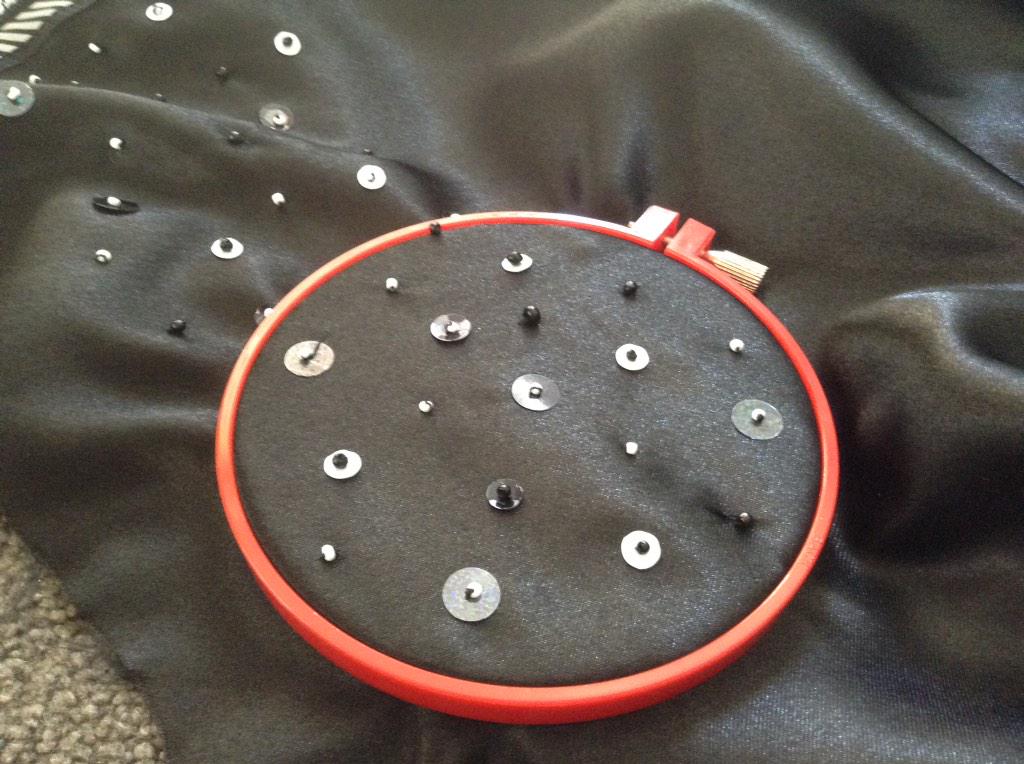 Any sequins on my garments are hand-sewn. I personally don't like machining on strips of sequins because it seems restrictive. Even though doing it by hand takes more time, it provides more creative freedom and is oddly relaxing~
I'm getting the photoshoot done tomorrow. It's been 30+ degrees (celsius) over the past few days here so it is going to be very hot dressed in dark clothing. Wish me luck ;)